Tech Indices Dig In At Support
Declan Fallon | Dec 07, 2017 12:10AM ET
It was a relatively quiet day for markets yesterday, more about the working status of potential trade setups.
Tech Indices are still holding to a bullish set up with both the NASDAQ and NASDAQ 100 at channel support having enjoyed small gains yesterday. Stops can go on a loss of yesteday's lows if looking to take advantage of the support test.
The S&P saw a slowdown in the losses. Yesterday's narrow range offers a pullback buying opportunity with stops on a break of yesterday's lows and a confirmation buy on a break above yesterday's highs. Action in this index over the last three days has been very positive (especially given the selling in Tech indices). The index relative performance has also seen an improvement.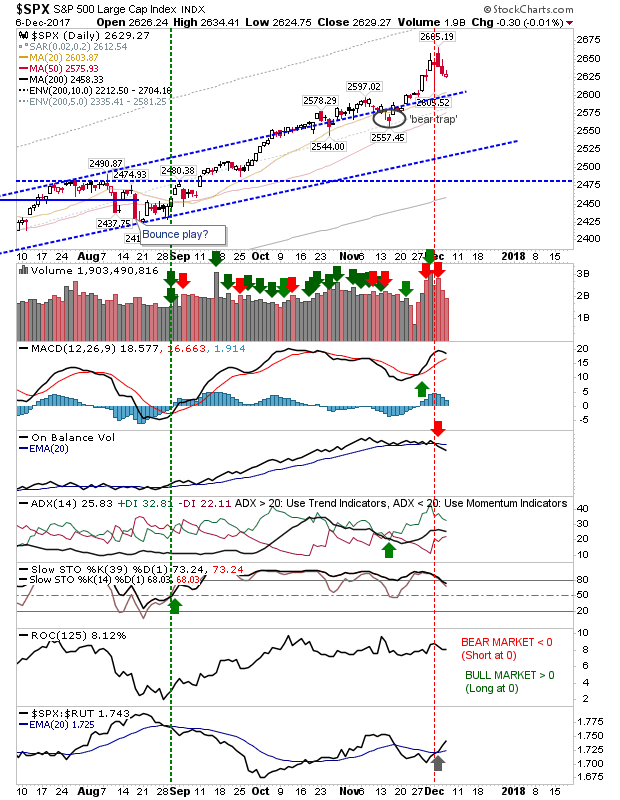 The Russell 2000 wasn't so lucky as the November breakout struggles. The convergence of 20-day and 50-day MAs is offering a support opportunity but it's not a clear buyers play as the MACD is on the verge of a new trigger 'sell'. Other technicals are also weakening along with a relative performance loss.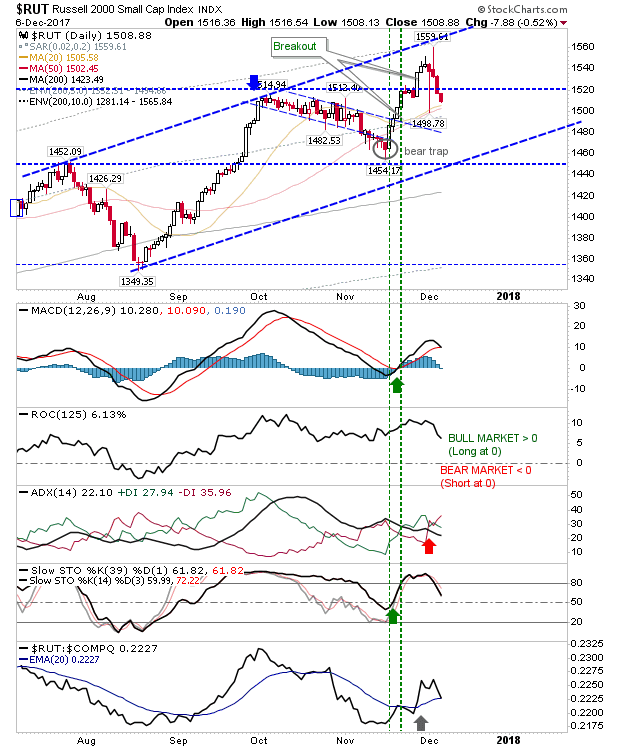 For today, look for opportunities in the NASDAQ, NASDAQ 100 and S&P. The Russell 2000 may become interesting if there is a spike and particularly if the spike low comes with a close above the 50-day MA.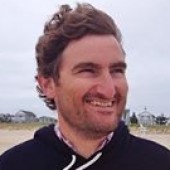 Written By: Declan Fallon