Gaming Stocks Fall as Activision Blizzard Sells Rights to Destiny Franchise
Investing.com | Jan 11, 2019 11:25AM ET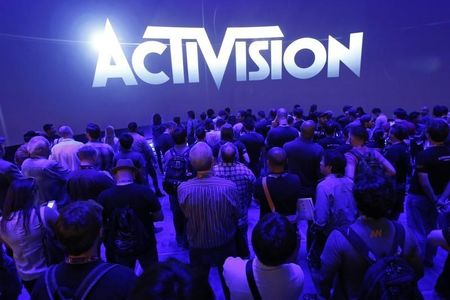 Investing.com - Gaming stocks were mostly down in midday trading on Friday after Activision Blizzard (NASDAQ:ATVI) sold the rights of its Destiny franchise to developer Bungie.
The gaming company fell 10%. The move could cost the company hundreds of millions in revenue and it is unclear why the two companies terminated their 10-year contract early.
"We have enjoyed a successful eight-year run and would like to thank Activision for their partnership on Destiny," Bungie wrote in a post on its site Thursday. "Looking ahead, we're excited to announce plans for Activision to transfer publishing rights for Destiny to Bungie. With our remarkable Destiny community, we are ready to publish on our own, while Activision will increase their focus on owned IP projects."
The news came just a few weeks after Netflix (NASDAQ:NFLX) poached Activision's former chief financial officer.
Other gaming companies were mixed, with GameStop (NYSE:GME) falling 0.5% and Electronic Arts (NASDAQ:EA) up 0.3%, while Zynga (NASDAQ:ZNGA) slumped 0.7%.
Written By: Investing.com