U.S. Annual Retail Inflation Accelerates in October
Investing.com | Nov 14, 2018 08:32AM ET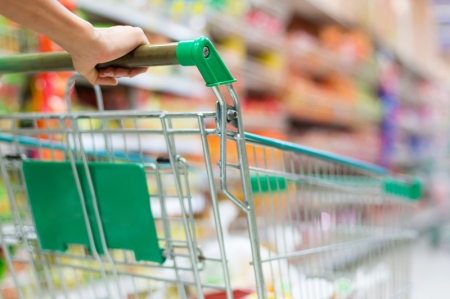 Investing.com - U.S. consumer prices accelerated in October, underlining the case for the Federal Reserve to move forward with its plan for gradual interest rate hikes.
The Labor Department said on Wednesday its consumer price index (CPI) rose 0.3% last month, picking up from the 0.1% increase seen in September.
The reading was in line with analysts' forecasts.
In the 12 months through October, inflation rose 2.5%, in line with expectations and up from 2.3% in September.
Core CPI, a key gauge of underlying consumer price pressures that excludes food and energy costs, increased by 0.2% from a month earlier, matching consensus. The annual increase in the core CPI was 2.1%. Economists had forecast an increase of 2.2%.
Core prices are viewed by the Federal Reserve as a better gauge of longer-term inflationary pressure precisely because they exclude the volatile food and energy categories. The central bank usually tries to aim for 2% core inflation or less.
Recent solid U.S. economic reports and an upbeat assessment of the economy from Fed Chairman Jerome Powell have triggered expectations for a faster-than-expected pace of rate hikes from the Fed.
Although the Fed left interest rates on hold last week, the central bank delivered an upbeat assessment of the economy and labor market, reaffirming expectations for a December rate hike. Policymakers are widely expected to raise interest rates at the end-of-the-year meeting for what would be the fourth time in 2018 and currently have plans for three further rate hikes in 2019.
Investors will now look ahead for any further insight into the U.S. monetary policy outlook from a discussion between Powell and Dallas Fed President Robert Kaplan about national and global economic issues at 6:05 PM ET (23:05 GMT) Wednesday.
Written By: Investing.com