XAU/USD: Wave Analysis And Forecast For January 11-18, 2019
LiteForex | Jan 11, 2019 09:01AM ET
The pair XAU/USD is likely to fall in price Estimated pivot point is at a level of 1367.75.
Main scenario: short positions will be relevant below the level of 1367.75 with a target of 1159.50 – 1097.76.
Alternative scenario: breakout and consolidation above the level of 1367.75 will allow the pair to continue rising to a level of 1400.00 and higher.
Analysis: Supposedly, the wave of senior level (C) continues developing on the daily time frame, with the wave 1 of (C) formed inside. On H4 time-frame, apparently, an upward correction is nearing completion in the form of the wave 2 of (C). Supposedly, the fifth wave of junior level v of (v) of с of 2 is completed on the H1 time frame. If the presumption is correct, the pair will start dropping to the levels of 1159.50 – 1097.76. The level 1367.75 is critical in this scenario.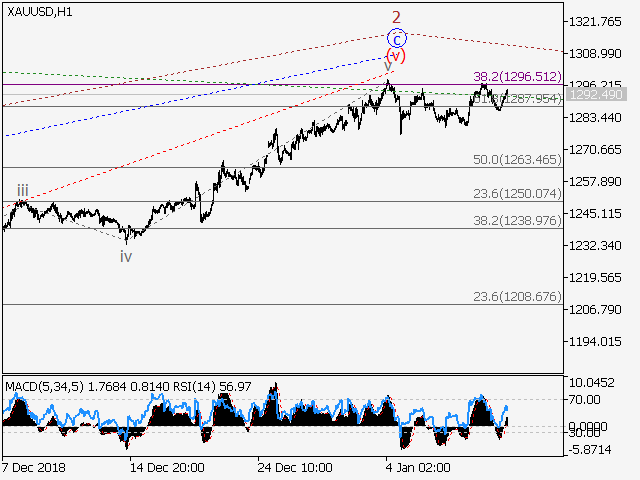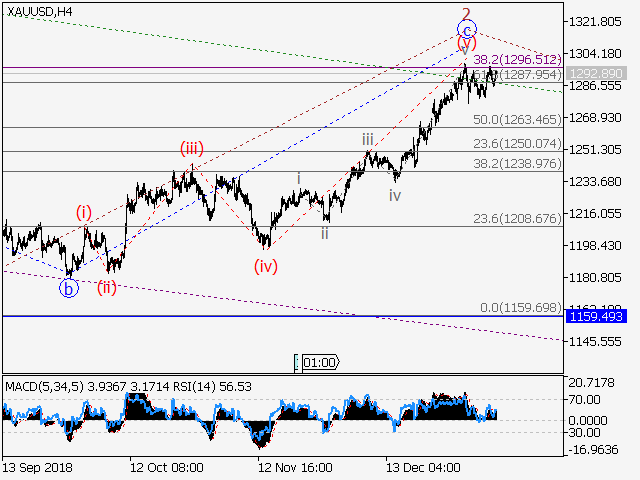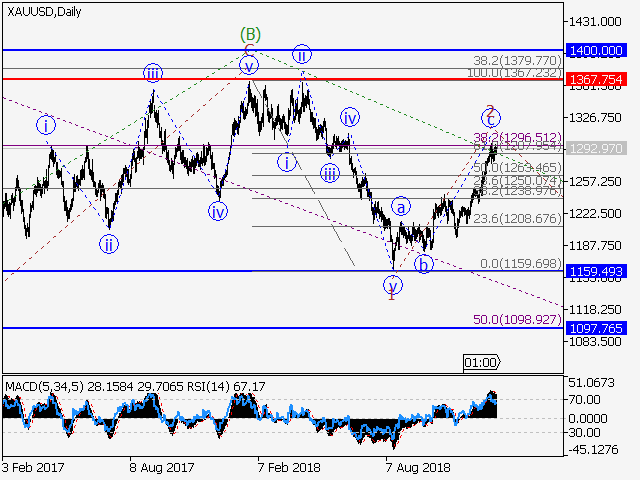 Written By: LiteForex