WTI: One Support Left
Alpari Research & Analysis | Feb 11, 2019 07:52AM ET

Time to update our traders about the situation on WTI oil, where in our opinion, the correction, which started in December, is coming to an end. Buyers had a good run but it looks like it is time for them to escape from the market and look for proper trading occasions elsewhere.
The bullish correction started in the second half of December and the price managed to climb almost 14 USD higher. That is definitely a nice score and buyers can be happy with themselves. Time to close the door and say goodbye I guess. What we see on the chart is the Head and Shoulders pattern (yellow) that tops the bullish correction. Formation is already up and running (giving the sell signal) as on Thursday we broke the neckline of this pattern (blue). On Friday, the price tested the broken support as a closest resistance, which was a clear confirmation of a bearish strength.
Maybe you are right if You are not convinced yet. The price has one more support to break, if we want to talk about the clear bearish situation. That support is the purple line connecting recent important higher lows. Price closing a day below that line will be a proper sell signal with the potential target on the lows from December. So basically we are talking about another leg down here and a trade with a marvelous risk to reward ratio.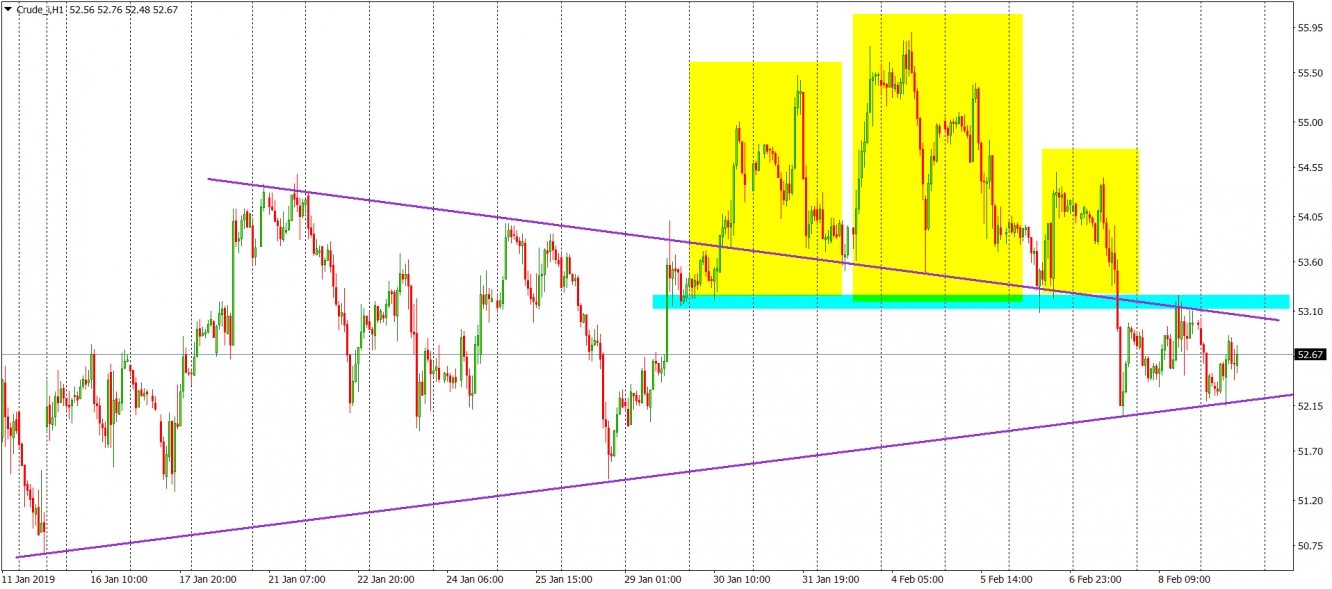 Written By: Alpari Research & Analysis