Remember CMGI?
Tim Knight | Oct 12, 2017 01:43PM ET
CMGI was insanely powerful during the first internet bubble. It was the poster child of the dot-com boom.
As the bubble burst, investors began to refer to CMGI as the 'can't make good investments' stock, which undid most of its multi-thousand percent gains.
What Happened?
CMGI is now known as ModusLink Global Solutions (NASDAQ:MLNK) – no idea what that means – and here's its chart: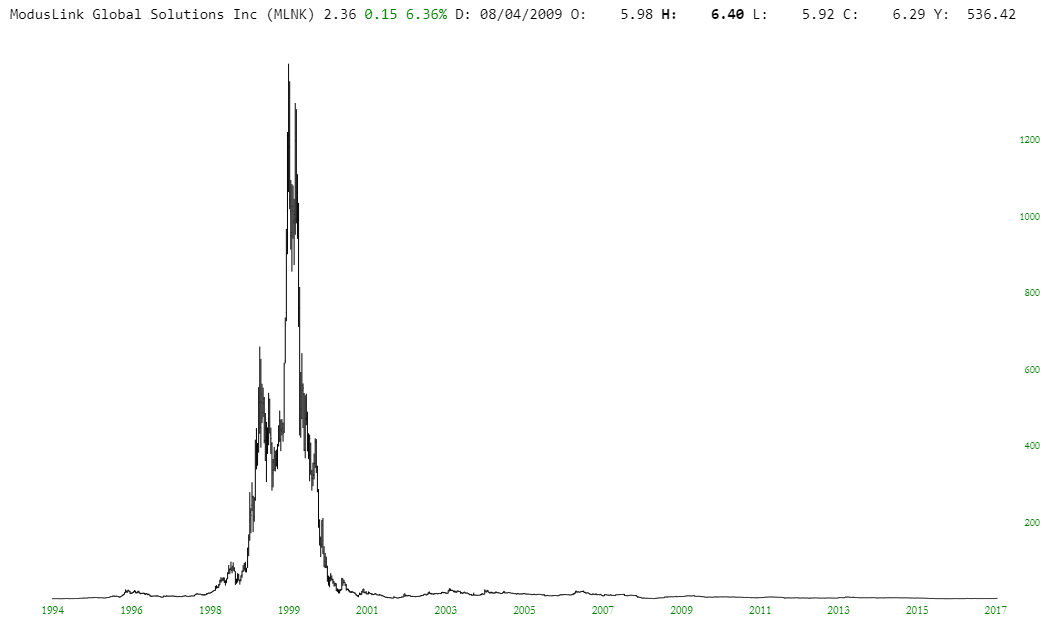 Pretty extraordinary, isn't it? Incidentally, for all of you who are gaga about stocks that make news-highs, this is what CMGI looked like during the first phase of its life. You've been warned.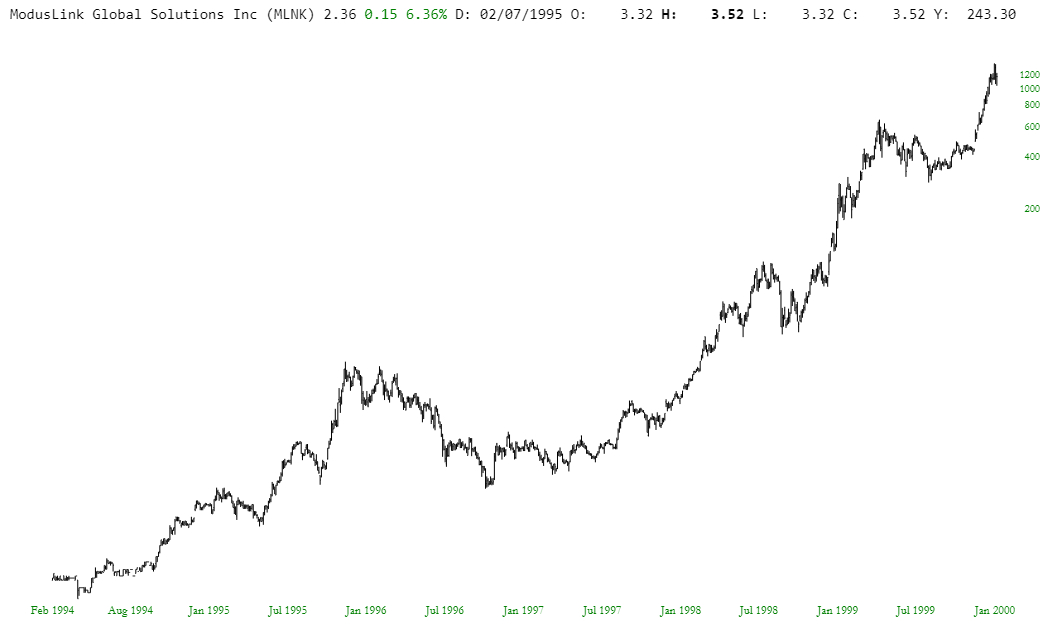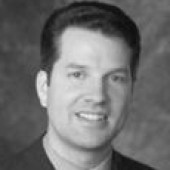 Written By: Tim Knight