Ellen R. Wald, Ph.D. | Apr 04, 2018 05:01AM ET
Hydraulic fracturing ("fracking") opened new oil and gas opportunities for the United States when the advanced techniques became common practice beginning in the late 1990s in the Permian Basin (Texas), Eagle Ford (Texas), Bakken (South Dakota) and Marcellus (New York). Though they have received less attention, similar fields were discovered in Russia, China and Argentina. Now, tight oil and gas fields are gaining attention in the Middle East.
In 2014, Saudi Aramco held a workshop on fracking at its Houston-based Aramco Research Center. At the time, Saudi Aramco was exploring and studying several areas in Saudi Arabia for their fracking potential. Four years later, in 2018, Aramco announced the discovery of its own shale oil fields. The Jafurah field, at the southeastern end of the Ghawar oil field in the eastern area of Saudi Arabia, rivals the Eagle Ford in size. Eagle Ford is the second largest natural gas producing shale play in the United States.
Aramco is specifically looking at using fracking to produce more natural gas. Saudi Arabia hopes to convert all of its oil-burning power plants to natural gas in the near future. It is unlikely at this point that Saudi Arabia would try to produce significant amounts of oil from fracking, because it produces plenty of oil from conventional fields and does so at costs far below what it would face in a fracking enterprise.
If Saudi Arabia starts producing significant amounts of natural gas to feed its electrical grid, this would ease domestic Saudi demand for oil. Saudi Arabia could either increase exports or cut production while maintaining the same exports. This would give the impression that global oil supply is decreasing even though the same amount of oil is still entering the global market.
Saudi Arabia is not the only Middle-Eastern oil producer with major shale fields. Bahrain recently announced a significant find on the west coast of the tiny island kingdom. The discovery of this oil and gas field is the most significant discovery in Bahrain since 1932.
Bahrain is located in the Persian Gulf, just miles away from Saudi Arabia's east coast. Oil was actually discovered in Bahrain before it was discovered in Saudi Arabia. In fact, the company that discovered oil in Saudi Arabia, Standard Oil of California (now Chevron (NYSE:CVX)), was producing oil in Bahrain when one of its geologists saw similar geological formations across the bay in Saudi Arabia. It was only then that he thought maybe there was some oil in Saudi Arabia as well. (The story of how Bahraini oil led to the creation of the Saudi oil industry is one of many detailed in my new book, "Saudi, Inc." which was just released).
But Bahrain's oil production has waned considerably in recent decades. The country only produces an average of 40,000 bpd from its own fields and receives additional oil from from an oil field it shares with Saudi Arabia, bringing its total production up to 200,000 bpd. Bahrain is not a member of OPEC. However, Bahrain is a participant in the OPEC—non-OPEC production cut deal. This discovery may change Bahrain's interests. In fact, Bahrain may seek a quicker end to the cuts depending on when it can start production on this field, or, alternatively, it may seek to join OPEC. The discovery of this new oil field could put Bahrain back on the map as an important oil producer.
At the same time, Bahrain is aiming to get into the natural gas export industry. The country is in the process of building a liquefied natural gas terminal that is expected to be complete in 2019, and with this new unconventional oil and gas field discovery, Bahrain could become a significant natural gas exporter. Just how significant will become clear when Bahrain reveals more details about the extent of the field, Bahrain's timeframe for production and how expensive it will be to produce the oil and gas.
Update: Bahrain held a press conference at 2:00 pm local time today to announce that it estimates the field contains between 10 and 20 trillion cubic feet of natural gas and 80 billion barrels of oil.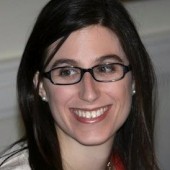 Written By: Ellen R. Wald, Ph.D.