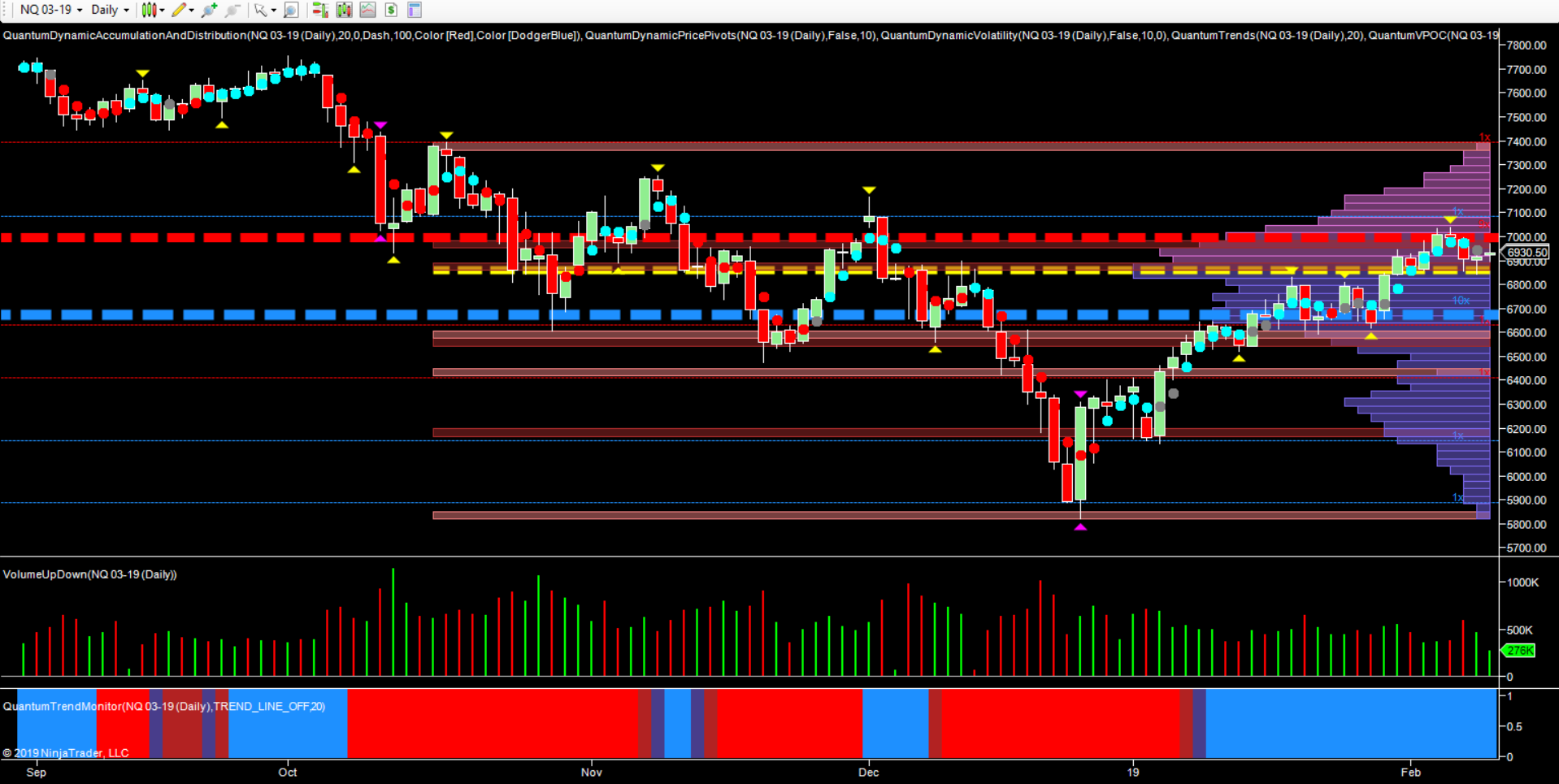 Last week's close lower in the VIX, coupled with Friday's late buying of the indices has continued as we start a fresh trading week with focus once again on U.S.-China trade talks, which have now resumed following the Chinese New Year holiday. Markets have taken this resumption as a positive, but the March 1st deadline still looms and marks the end of the 90-day truce agreed between Donald Trump and Xi Jinping.
Since my last post on the indices, written just ahead of last month's FOMC when consolidation was much in evidence as traders and investors waited to see if the Powell Fed would row back on raising interest rates and give markets a boost. Powell duly delivered.
Since then we have seen some steady, if somewhat muted gains in the ES, YM and NQ, particularly for the NQ which once again finds itself in a relatively narrow range and facing some stiff resistance at the 7000 price level as denoted by the red line of the Quantum accumulation and distribution indicator on the daily chart. However, the good news for the NQ is that in its recent move higher the index has managed to move through the volume point of control at 6850 thereby providing the index with a solid platform of support which was tested last Thursday and Friday.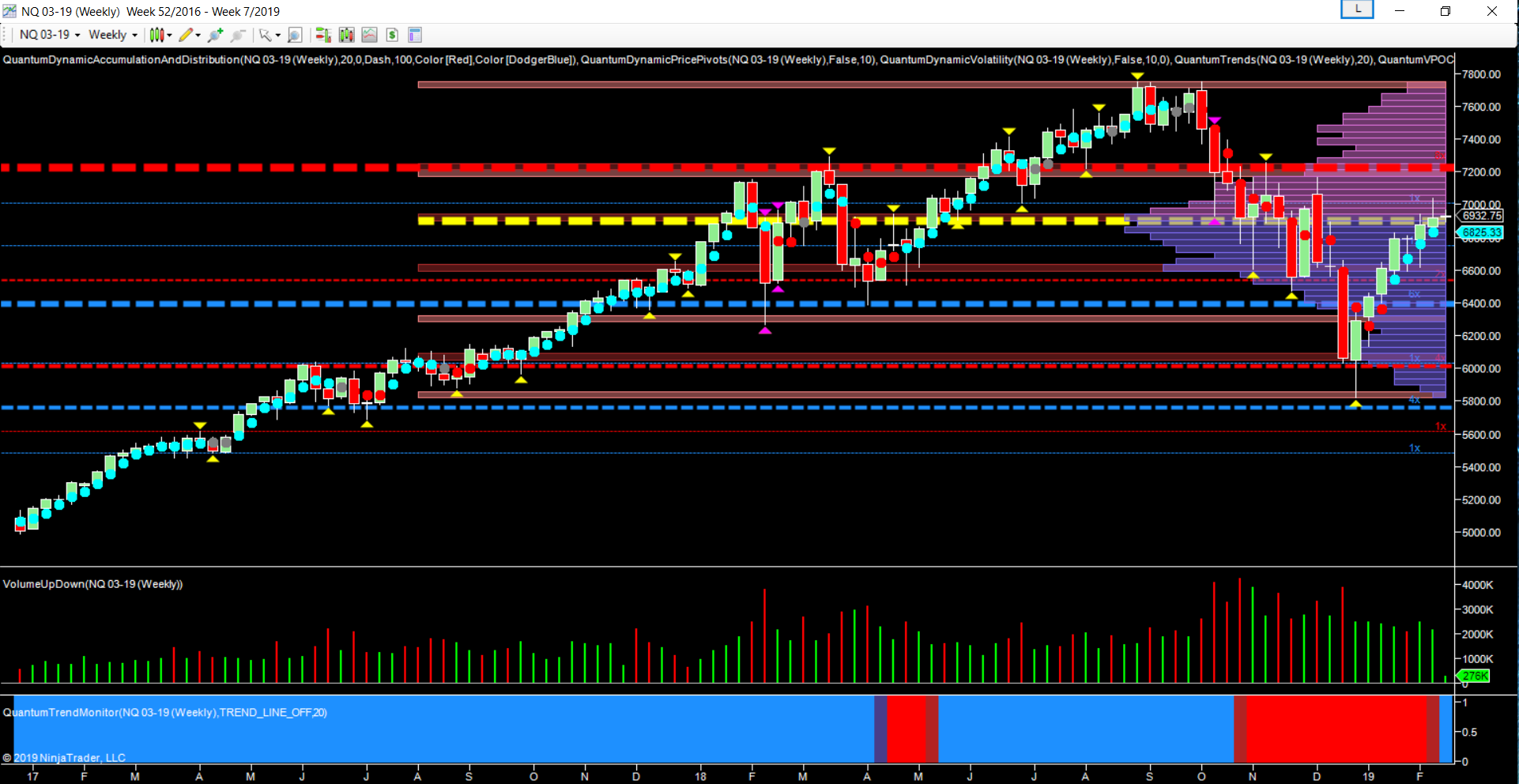 Moving forward, the NQ the weekly chart also sees the index trading at the volume point of control at 6920 and this chart also highlights the strong resistance at 7200 which the NQ must breach before it can regain its all-time high of October 2018 at 7753. So a tricky climb ahead.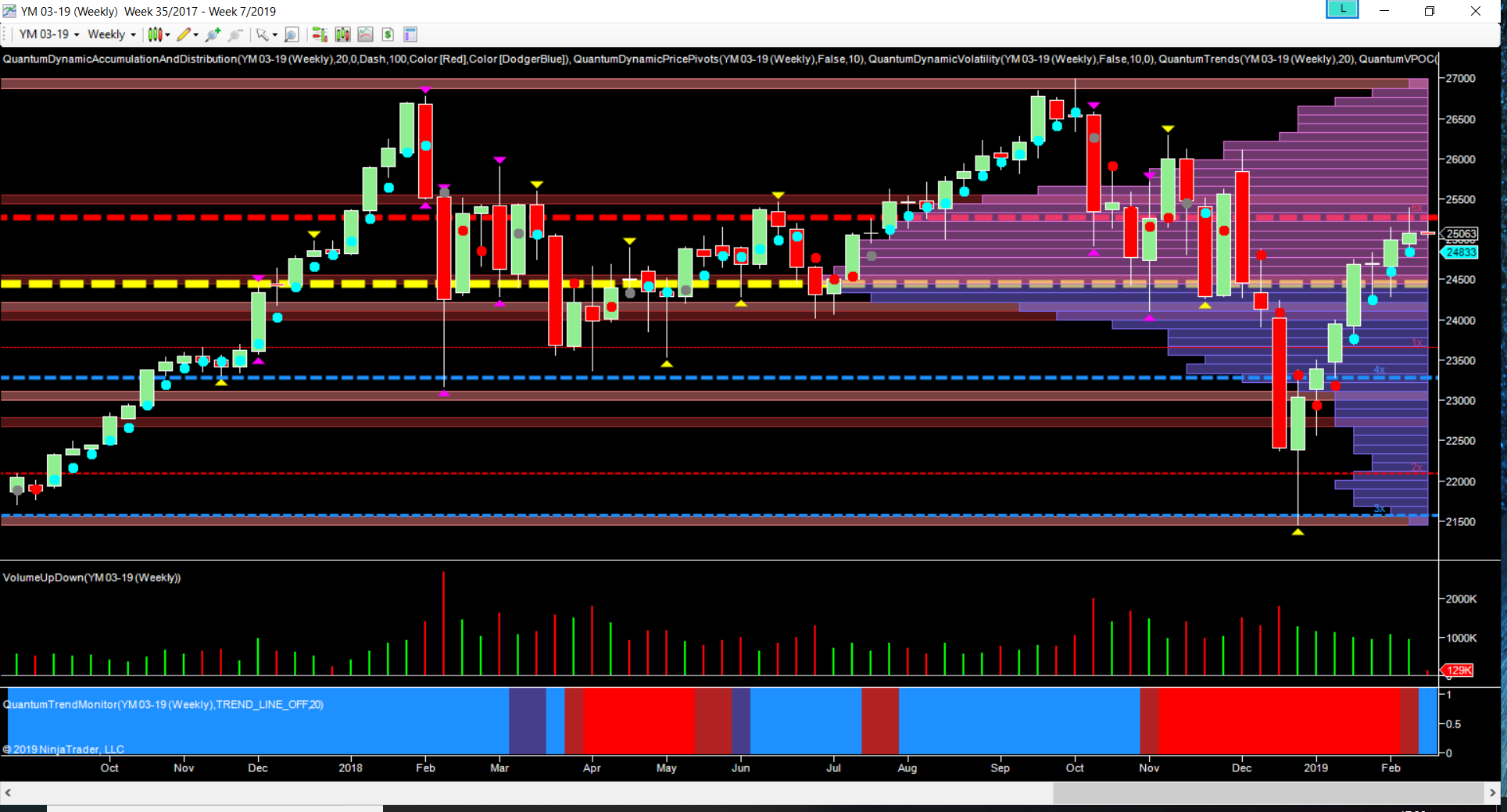 For the YM, price action has been more measured and the key level here can be found on the weekly chart in the 25300 price region which the index did manage to pierce in last week's trading before falling back. Any break through this resistance would see the YM move to test its all-time high of 26987 of October 2018.
The monthly chart is also encouraging for the YM, as recent price action has taken the index above the volume point of control in the 24600 region which will act, not only as a springboard to any move higher, but also as solid support in any pullback.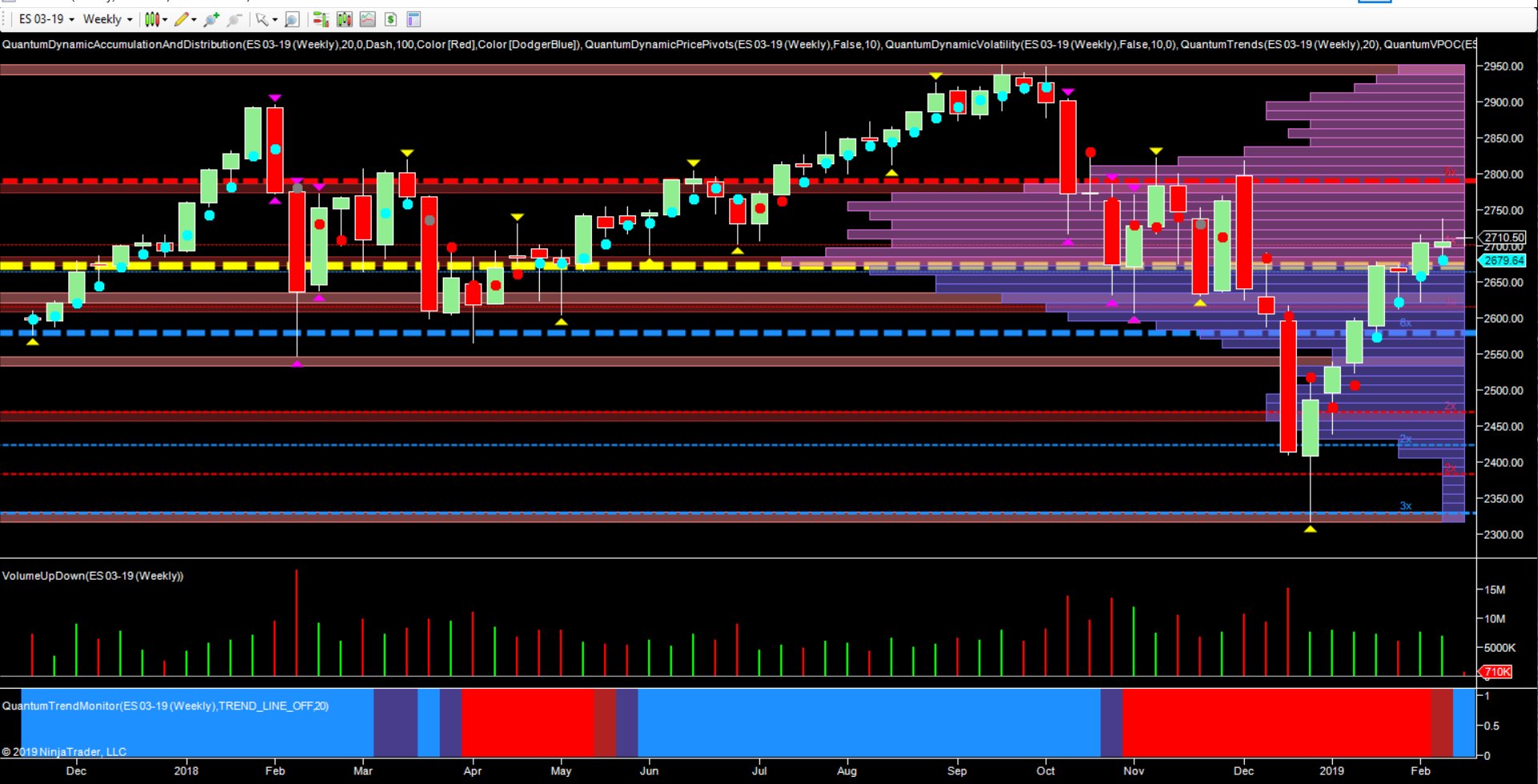 Finally to the ES where both the daily and weekly charts reveal strong support for the index from the volume point of control at 2695 and 2685 respectively and with no major resistance until the 2800 price point a break here would see the index test its all-time high of 2949 of October 2018.
The technical picture for the three indices is now set and as they wait for the outcome of the talks in Beijing and the March 1st deadline.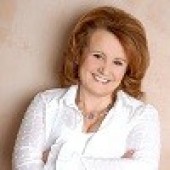 Written By: Anna Coulling