Early investors have made a fortune in Bitcoin (BTC), the first and best-known cryptocurrency. In 2017, Bitcoin appreciated 1,500%. That's nothing to sneeze at. There is a number of other alternative cryptocurrencies on the market right now, however, many of which traders and investors are looking to as potentially replicating the gains seen in bitcoin going forward.
One fast-rising example is muscling onto the scene, with all of the brashness associated with its namesake: NewYorkCoin (NYC).
With a market cap of $15.6 million, NewYorkCoin is open-source and boasts a proven blockchain since March 2014. NYC has a current circulating supply of 129 billion coins and a total volume exchanged of about $36,000.
NewYorkCoin recently launched what it calls NYC 25 Advantage, which gives 100 New York City retail businesses the ability to offer customers a 25% discount and get reimbursed in full. Historically, businesses that start accepting digital currencies have reported a 10%-30% increase in business from new customers. That's an appealing incentive.
Before we delve deeper into NewYorkCoin, some context is called for.
Cryptocurrencies like Bitcoin — there are around 1,000 others — are digital means of exchange secured by encryption. They aren't issued by, and can't be manipulated by, central authorities.
Bitcoin and its brethren are actually both a digital currency and a payment system. Transactions using cryptocurrencies are highly secure, anonymous, and virtually untraceable. Adherents of cryptocurrency view it as digital gold because it can potentially serve as an unassailable safe haven during crises.
Cryptocurrency is recorded in a blockchain, a distributed computer-generated database of all transactions ever conducted using that currency. With each new transaction, the database is distributed to all the miners, or nodes, which process the transactions in return for a crypto-denominated reward.
In addition to Bitcoin, other widely used and well-known cryptocurrencies include Ethereum (ETH) and Litecoin (LTC).
Cryptocurrency is increasingly becoming mainstream, especially among Millennial consumers who tend to be early adopters of new technology. An increasing number of restaurants and other businesses are now accepting cryptocurrency for payment.
Anyway, let's get to the focus coin of this piece. In its next update, Coinomi plans to add NYC to its stable of cryptocurrencies. Anybody familiar with this industry will know that that's a pretty big deal. The more exchanges a currency trades on, the higher its liquidity. The higher the level of speculative volume that flows towards the coin.
Coinomi is a lightweight, secure, open-source, universal, Hierarchical Deterministic (HD) Wallet. Coinomi supports Bitcoin, Ethereum, and several other cryptocurrencies, which gives users the ability to store all of their digital funds in a single so-called wallet. In this wallet, private keys always reside on the device; users only need to back up the data a single time. It's also fully usable at the retail level. Coinoimi provides regular updates as to the cryptocurrencies it serves and, in late December 2017, Coinomi announced that the addition of NewYorkCoin is imminent.
Coinomi should give NewYorkCoin a real boost. You see, with NYC there are no network fees, which equates to free worldwide money transfer. Transaction confirmation occurs within 30 seconds, which is about 20 times faster than Bitcoin.
NewYorkCoin ATMs also are in the works. Cryptocurrency ATMs are kiosks connected to the Internet, allowing the insertion of cash in exchange for coins given as a paper receipt or by moving money to a public key on the blockchain.
NYC ATMs are coming to all five New York City boroughs in January 2018. These machines will allow easy, simple, convenient access to NewYorkCoin. The emergence of these ATMs is further evidence that NYC is on its way to becoming a real player in this space
NewYorkCoin: Leveraged for Growth
Over the next five years, Internet Protocol traffic will triple as connected devices rise to 50 billion from about 5 billion at the decade's start. Potential connections among these devices far exceed the number of atoms in the universe. The world will need more than 1 trillion sensors just to keep track of the devices.
NewYorkCoin and other cryptocurrencies are in the vanguard of this technology explosion. Millennials are increasingly embracing cryptocurrencies such as NewYorkCoin.

Many Millennials came of age during the Great Recession of 2008-2009, and while they are not the first generation to suffer through a severe economic downturn, they used the experience to revolutionize commerce as well as the job market.
And these Millennials are embracing cryptocurrency. According to a new report released in December 2017 by cryptocurrency exchange London Block Exchange, one in three Millennials will be invested in a cryptocurrency by the end of 2018.
One of the surest ways to build wealth is to tap into an unstoppable trend. NewYorkCoin represents just such a trend. As 2018 gets underway, this form of cryptocurrency enjoys several tailwinds that make it an asset to watch. NYC's immediate goal is to become embedded in all aspects of the New York lifestyle, but its reach is truly global.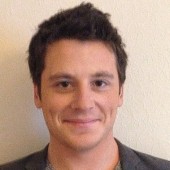 Written By: Samuel Rae