With the widespread attention surrounding the recreational marijuana space in the US, driven primarily by the wave of state level legalization, the medical marijuana space has experienced some mixed collateral effects. On the one hand, a number of companies in the space have benefited from the attention, and have drawn speculative capital that perhaps might not have otherwise gone their way. On the other, the spectacular rise and fall of some of the recreational industry's constituent stocks is now looked back on as a bubble. In turn, for a large number of investors and analysts, this bubble has tarnished the marijuana sector in its entirety as a valid investment opportunity.
This tarnishing presents an opportunity. Recreational legalization aside, the medical marijuana industry is effectively unchanged from five years ago, yet a number of its constituent companies remain down on the bursting of the recreational sector bubble. If we can identify these companies ahead of the wider market, we can take advantage of the revaluation that takes place when sentiment eases.
With this said, here are three companies operating in the medical marijuana space that look undervalued:
1) GW Pharmaceuticals PLC- ADR (NASDAQ:)
Go back to the beginning of May, and GW Pharmaceuticals would have been an even more attractive undervaluation opportunity. At its current market capitalization of $1.8 billion, however, it remains so, just with not quite as large a potential upside.
The company reported topline data from him a pivotal phase 3 trial in its lead development candidate – Epidiolex – back in mid-March. The data was overwhelmingly positive, and should support an FDA approval as part of a solid NDA before the end of Q1 2017. The upside potential here is twofold. First, the company is set for a boost to its market capitalization on an FDA approval in the current target indication – Dravet's syndrome. It's a relatively rare form of epilepsy, with little to no effective treatments available at present. Having said this, with a circa $6,000 price point annually and a little over 3,300 US sufferers, the market potential is not huge.
Which brings us to the second point, indication expansion. The potential for cannabidiol as an epilepsy treatment has long been anecdotally supported, but the recent topline release from GW regarding Epidiolex is the first time we've seen quantifiable support for this anecdotal thesis. From a physiology standpoint, Dravet's is very similar to the wider and more common form of epilepsy, meaning GW has a very high percentage chance of being able to extend its current Epidiolex indication from the relatively small Dravet's market, to the estimated 10.5 million global juvenile epilepsy sufferers.
There's also an ongoing Tuberous Sclerosis phase 3, which just picked up orphan designation, and a same-stage Lennox Gastaut trial running in conjunction. Topline from both is expected before the close of year. If we see a replication of the Dravet's results, treble digit, data driven gains are not out of the question.
2) Cara Therapeutics Inc (NASDAQ:)
This one is a less direct medical marijuana play than is GW Pharmaceuticals, making it a potential allocation for those seeking a slightly more diversified (and in turn, risk mitigated) exposure. The company's lead development candidates are opioid therapies, with its most advanced a postoperative pain indication called CR845. Cara is testing the drug in an ongoing phase 3 for intravenous administration and a phase 2 oral administration, as part of a family of drugs called kappa receptor agonists. They work to interact with a range of pain related receptors across a specific part of the central nervous system called the periphery system. In acting on these receptors rather than those directly associated with the central nervous system, the drug doesn't induce some of the more common side effects associated with opioid therapy – sedation, depression, respiratory issues, etc. Cara is pitching its CR845 candidate as a safer alternative to drugs like hydrocodone, and as such, is targeting a market that is potentially worth multi-billions of dollars across the next decade.
Getting back to the marijuana focus, however, the company has a portfolio of what are called CB agonists – the lead of which is CR701. The drug targets CB1 and CB2 receptors, again as part of the periphery system rather than the primary central nervous system, and is in preclinical development with a target indication of neuropathic pain. For those not familiar with this indication, neuropathic pain is a type of pain that results from nerve damage – burns, pressure injuries etc. – and currently has no consistently effective therapies.
A recent study put the market size of the neuropathic pain space, even in the absence of consistently effective therapies, at $7.2 billion in the combined markets of United States, France, Germany, Italy, Spain, United Kingdom, and Japan.
This is an early stage exposure to the space, as chances are we won't see CR701 carried through to commercialization before the close of the decade. Having said this, the company's wider pipeline offers plenty of revenue potential, which mitigates some of the financial risk associated with preclinical investment in a space like medical marijuana.
3) Veritas Pharma Inc (OTC:VRTHF)

Finally, Veritas. Just as with Cara's CB candidate, Veritas is at the very early stages of its medical marijuana pipeline. That it has a large potential upside on its current market capitalization, however, is undeniable.
The company operates a low operating cost research and development model, which it hopes will enable it to identify a range of cannabis cultivars for use across a number of different indications across the next couple of years. These include oncology, immune disorders and neurodegenerative conditions, to name just a few. How does this low-cost strategy work? The company outsources its research and development to one of its subsidiaries called Cannevert, as well as a network of college and hospital based research facilities. These third-party researchers investigate a large number of different cannabis strains, and report back to Veritas when they find a strain that looks as though it might be effective in one of the above-mentioned treatment areas. Veritas then selectively breeds the cultivar in question, with the goal of carrying it forward into clinical development for a prespecified indication. The strategy means Veritas doesn't have to fund a large staff payroll, and can operate at a much reduced physical footprint when compared to a company that employs its own large team of research scientists.
As mentioned, it's still very early days, and Veritas is yet to notify markets of a lead focus. With its cost-cutting development strategy, however, and a management team that comprises some of the industry's leading scientists, we should soon see Veritas announce its primary focus cultivar. When this happens, the company's capitalization should undergo an upside revaluation as markets factor in the potential of the market it is targeting with the cultivar.
A note on risk: there's risk associated with all of the candidates on the list, but this latter option is probably the riskiest as things stand. The company is yet to progress into clinical development with any specific candidate, and is very much still in the discovery phase of its pipeline. Given its current market capitalization, however, Veritas won't have to do too much to induce positive sentiment, and draw some speculative capital.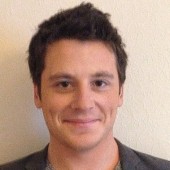 Written By: Samuel Rae