In a recent report published by the Investment Strategy Group in the Investment Management Division of Goldman Sachs Group (NYSE:GS) for its High Net Worth investor clients, Sharmin Mossavar-Rahmani and Brett Nelson offered the following assessment of the current economic climate and the likelihood of a recession:
We believe the probability of a US recession will continue to be low for the next two years owing to: continuing favorable monetary policy; favorable fiscal policy as a result of the Tax Cuts and Jobs Act of 2017; an absence of imbalances that have led to some past recessions; and structural factors that support longer recoveries and shallower boom-and-bust cycles.
Although we are now nine years into a bull market, there is little evidence, at least from the perspective of top investors and economists that market fundamentals warrant selling assets in anticipation of a severe market correction. This is welcome news for cryptocurrency investors, as a significant market correction followed by a recession would likely cause these investors to sell these highly appreciated assets, depressing prices and perhaps leading to a rush to the exits.
Mossavar-Rahmani and Nelson added:
We recommend that clients stay invested in equities notwithstanding currently high valuations and the constant cascade of warnings that we are in an equity bubble. We also recommend clients maintain a strategic overweight to US assets for the long run, and enhance the returns of their portfolio by taking advantage of tactical opportunities in stocks, bonds, and currencies.
While they did not recommend cryptocurrency in their asset allocation advice to clients, the advice to buy and hold despite volatility and frothy valuations are of equal relevance to investors and speculators in digital currency.
Consumer interest in bitcoin and other digital currencies reached new heights in 2017, as bitcoin easily established itself as the best performing financial asset of the year, eclipsing the performance of other major indices. At the end of 2017, the Dow Jones Industrial Average finished up 25%, gold ended the year up 13%, but both watched from the sidelines as bitcoin increased by 1318% – from a low of $766 to a high of $19,843 in late December.
While bitcoin quickly retreated from those December highs – a victim of inevitable profit taking and aggressive posturing by global regulators and institutional interests hostile to a decentralized economic system – it is premature to call an end to the cryptocurrency's growth trajectory.
In any revolution, there are winners and losers and it is inevitable that some of the companies which have recently become household names might one day be relegated to a footnote in an economics textbook. The future of blockchain technology and its mainstream acceptance may be in its practical application and how the funding can be used to further other ventures.
For examples of how companies are applying blockchain technology to more "down to earth" endeavors, one can look to NagriTech, an organic agricultural company focusing on improving crop yields in developing markets, which is launching a cryptocurrency token to facilitate financial transactions in countries where high inflation and currency devaluations make it particularly difficult for farmers and producers to secure credit. "Our Nagri project is working to develop and produce an organic composite formulation of microelements and antioxidants to stimulate plant growth and this project is funded by its cryptocurrency offering planned for February 2018," explains Yevgeniy Kozarenko, CEO of NagriTech.
Also, Eastman Kodak Co. (NYSE:KODK) Co., a company founded 129 years ago, when text messages were sent by horseback and photo sharing required a courier service, is finding a way to reinvent itself in the digital age with its new blockchain venture. The KODAKOne image rights management platform will create an encrypted, digital ledger of rights ownership for photographers to register both new and archive work that they can then license within the platform. KODAKCoin allows participating photographers to take part in a new economy for photography, receive payment for licensing their work immediately upon sale, and sell their work on a secure blockchain platform.
Despite recent volatility on the cryptocurrency sector, there are many who see more growth ahead in the cryptocurrency sector. Kay Van-Petersen, an analyst at Saxo Bank, expects bitcoin to hit between $50,000 and $100,000 in 2018 -- buoyed by the introduction of futures contracts to trade digital currency. The recent losses did not cause him to back off from his optimistic projections, "you could argue we have had a proper correction in bitcoin, it has had a 50 percent pull back at one point, which is healthy."
Michael Novogratz, the former fund manager at Fortress Investment Group believes that Bitcoin could hit $40,000 by the end of 2018 and other, even more optimistic projections abound from other sophisticated investors.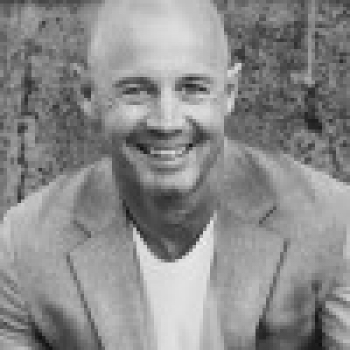 Written By: David Ben Melech