Did Crude Oil Just Peak?
Chris Kimble | Feb 13, 2018 12:05PM ET
This chart looks at crude oil over the past 20 years, highlighting a triple test of resistance in play along with a crowded trade.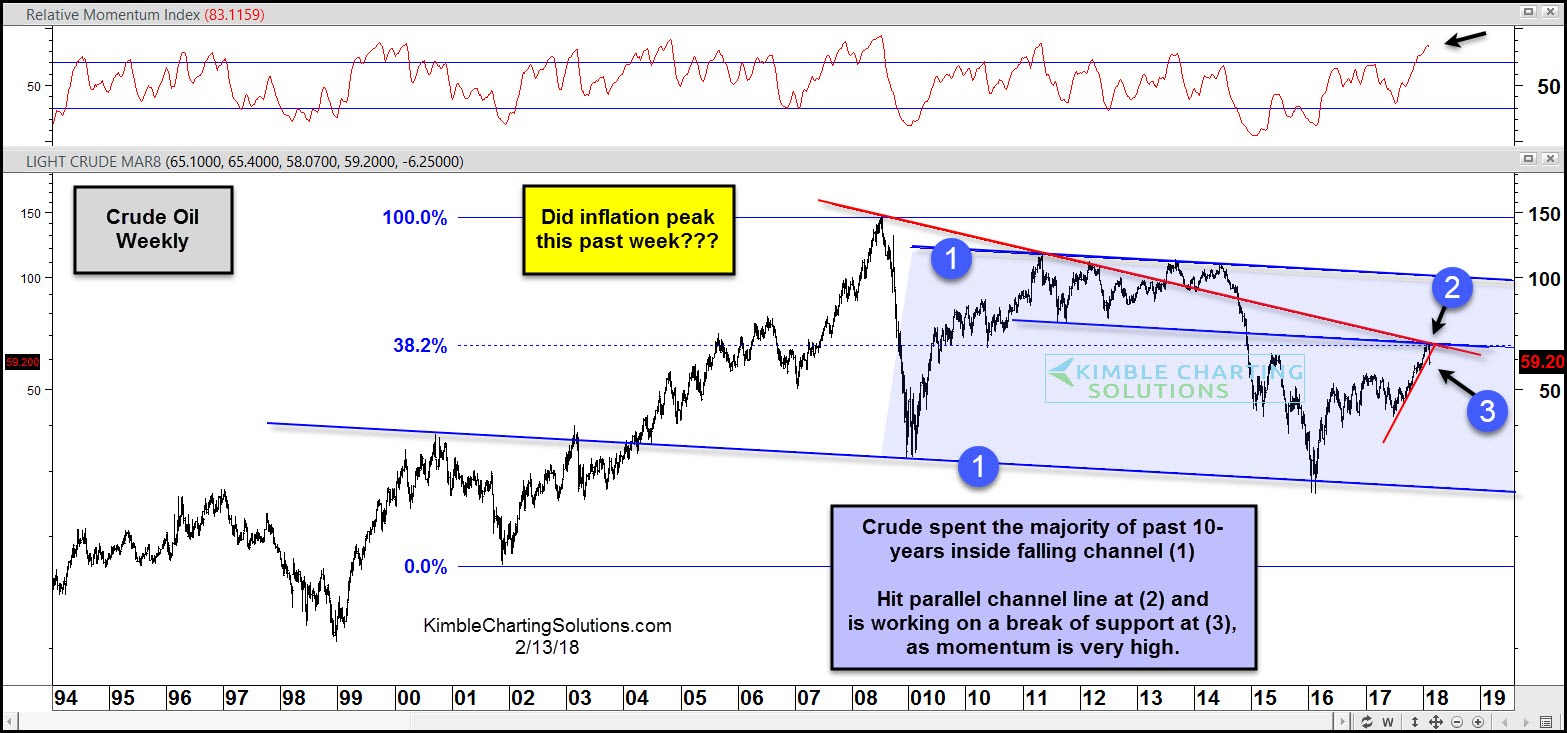 Crude hit long-term support line (1) back in 2016 and a very strong rally followed. This rally took crude up to the 38% retracement level of its 2002 lows/2009 highs at (2). While it was testing the 38% level it was also testing two falling resistance lines at (2), with momentum at its highest level in the past 7 years.
Crude is testing steep rising support at (3). This is a price point that crude bulls don't want to see selling pressure get started.
Speaking of crude bulls, a very crowded trade is in play below. The Sentimentrader.com chart indicates that trading positions is at an extreme.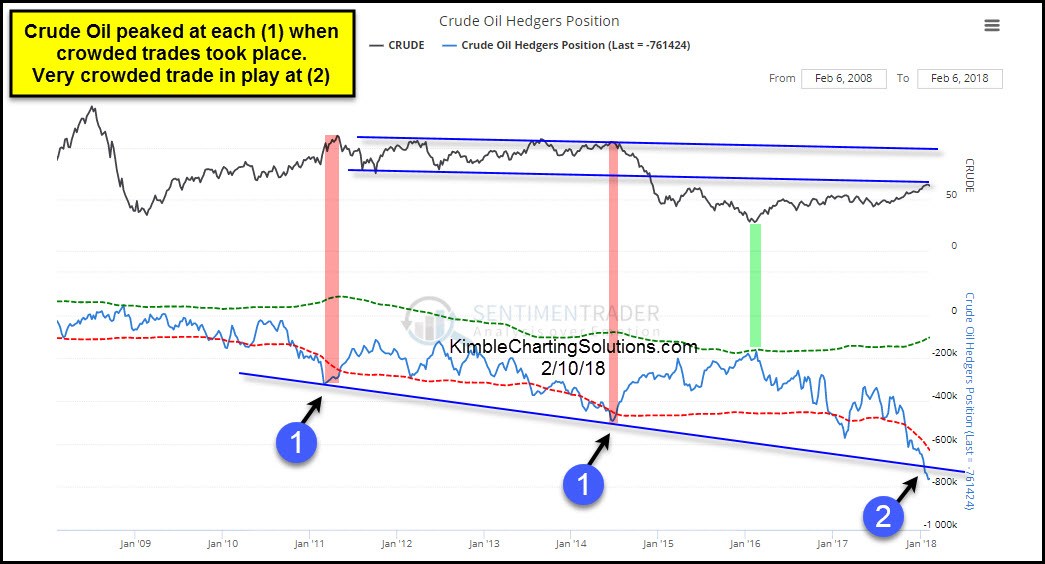 As traders established a crowded trade in crude at each (1) above, oil was closer to a high than a low. They have established another crowded trade at (2).
In time, it will be interesting to see what crude does with the potential resistance test at (2) in the top chart as traders may have a crowded trade in play at (2) above.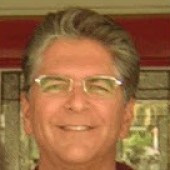 Written By: Chris Kimble