Bitcoin Is Here To Stay
InTheMoneyStocks.com | Oct 12, 2017 02:03PM ET
Crypto currencies have been one of the hottest topics these days as J.P. Morgan's (NYSE:JPM) Jamie Dimon has expressed his disgust of the 'asset/currency' in recent months. The price of bitcoin and other crypto currencies have gained market share in the past several years. While many call it a bubble and a fad, it has weathered storms and is now making me think that it could be here to stay.
Investors and crypto-currency users should note that these new currencies will be volatile as they become more mainstream. I see it as a growing pain for this new technology.
Here's Why Crypto Is Here To Stay
Distrust in governments. Many people around the world are losing their trust in governments. Just look at what has happened around the world in Syria, Venezuela, Greece, Cyprus, Libya, Zimbabwe and many others nations. Even in the United States there is more division and distrust between the citizens and politicians than most can remember. This distrust will only continue over the years to come.
Bitcoin and other crypto currencies use blockchain technology. This technology is a basically a digitized public ledger of all crypto-currency transactions. It is important to understand that bitcoin isn't regulated by a central bank or any government authority thus eliminating a need for a middleman or third party to process trade or payments. The completed transaction is publicly recorded into blocks and eventually into the blockchain. It is then verified and relayed by other Bitcoin users. The bottom line, people are tired of paying a middleman for their transactions and this efficiently eliminates the middleman. This is why the large banks are not favoring bitcoin and other crypto currencies.
It is simple to trade peer-to-peer. You can trade or exchange with anyone around the world in just minutes. Companies are also starting to embrace Bitcoin and other crypto currencies because they will no longer have to pay the credit card companies a transaction fee which is usually between 3 to 5 percent of the transaction. Again, the middleman is eliminated.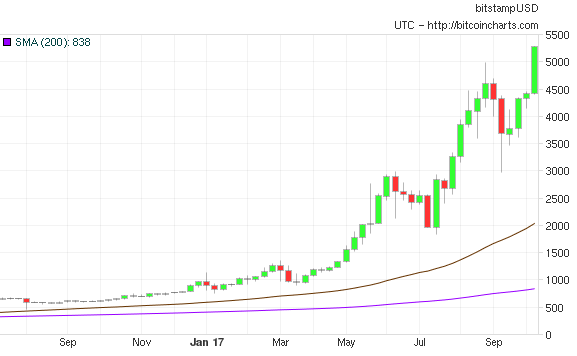 Written By: InTheMoneyStocks.com